10 Brazilian Jazz Tunes Every Guitarist Should Know
During my time living in Brazil, I was able to perform Brazilian Jazz Tunes with a number of other guitarists, vocalists and Samba ensembles of various sizes.
When playing with these great musicians, I realized that they played a lot of the tunes I had learned in the US and Canada, such as Corcovado, Meditation and How Insensitive, but that they had a whole bunch of other great songs in their repertoire that I hadn't really heard or explored as a jazz guitarist before.
So, after returning from living in Belo Horizonte last year, I've brought back with me a number of these tunes that I have now kept in my set list and that I bring onto the bandstand and into jams with the musicians I play with outside of Brazil.
In this article I've laid out 10 of the tunes that I've taken from my time in Brazil and that I feel many other jazz guitarists will enjoy exploring in the practicing room and adding to their own repertoire lists.
Check these tunes out. They may not be as well-known as some of the Brazilian Jazz Tunes you've already heard and even played, but they are fun to play and great sounding tunes that will expand your repertoire and push your playing in new and fun directions as you get these melodies and changes under your fingers and in your ears.
So Danco Samba
This is a great first Brazilian tune to check out for any jazz guitarist since it has essentially the same chord changes, including the key, and form to Duke Ellington's classic tune "Take the A Train."
I really love to play this tune on a gig since I get to blow over the A Train changes, which are fun to play on, but it has a different melody line that mixes things up for the band, and gives the audience something new to enjoy as we blow over the A Train changes and form.
This is a very cool tune to check out if you love playing "Take the A Train" and are looking for a new melody to get under your fingers and into your set list.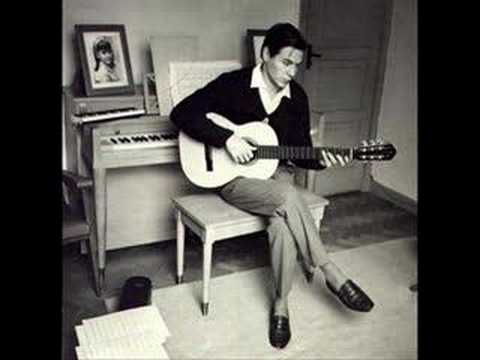 Berimbau
This is a great tune for those jazz guitarists that like blowing over modal changes.
The first part of the tune is basically a Dm7 vamp followed by some tonal changes in the last section, leaving plenty of space to let loose over the Dm7 chord and then bring things into a more melodic realm over the tonal section.
Whenever I've played this tune on a gig or in a concert, the band always played both sections of the tune during the melody sections, but then during the blowing it was wide open on the Dm7 chord.
Sometimes though, we would use the tonal section on cue to end each person's solo.
So, after blowing on Dm7 for a while, the soloist would cue the band and we would move into the second section, ending that person's solo and then moving onto the next soloist.
A great melody and fun tune to blow over with different options as far as the soloing form and arrangement are concerned.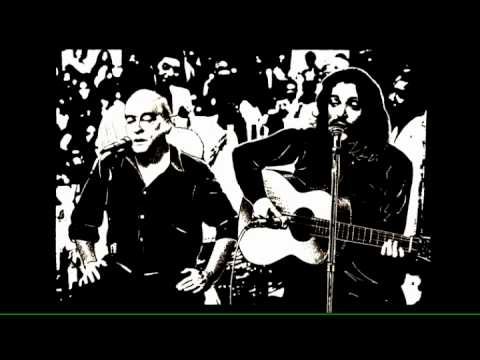 O Barquinho
This is a fun tune to blow over for those guitarists that like playing traditional changes presented with a funky little twist.
The chords are basically a series of ii-V's resolving in ways you might not expect. This gives you ample room to explore your ii-V vocabulary, but forces you to use it in ways that you might not have thought about before, pushing you into new creative directions as you navigate the tune during your solos.
The melody also sits nicely under the chords on the neck and therefore provides for an easy to build chord melody arrangement.
If you are working up a chord melody, you might want to check the key you're in.
Some lead sheets have it in Bb, which is a bit trickier to do the chord melody due to the range of the melody line.
But, when I played it with Brazilian bands they did it in F, which was a much easier key to develop a chord melody as the line sat right on the top two strings the whole time.
The song's short, 16-bar form is a bit different from the other tunes on this list, so it is also one that can be learned quickly and brought into your repertoire fairly easily compared to some of the other, longer-form Brazilian jazz tunes out there.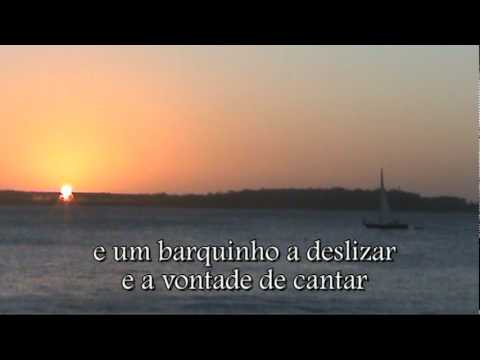 Cravo e Canela
Though this tune may not be as well-known as some of the others on this list, it is a great tune to explore if you like playing Brazilian jazz and are looking for a song in 3/4 time.
The chord changes for this track are more rock than jazz, though the bridge part does have some 7th chords, compared to the open-position triads in the first part, and the groove and time signature provide a fun vehicle for improvisations on the bandstand.
If you like Brazilian music, or want to explore Brazilian artists beyond Jobim and the more well-known writers and performers, check out Milton Nascimento and this album, "Clube da Esquina."
It is some of the best music to come out of Brazil, and though more of a rock album, provides plenty of tunes to explore in a jazz and improvisational context if you want to take them in that direction.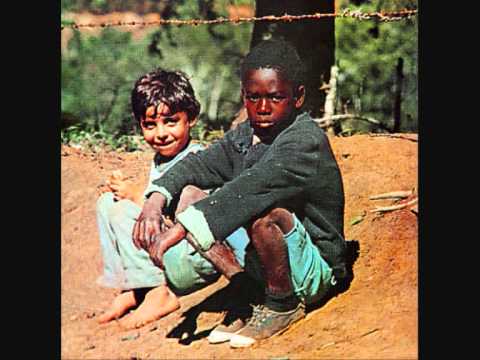 O Morro Nao Tem Vez
This is a tune that I always loved to play because it seemed that different musicians that I played with used different forms of the song, keeping things interesting on the bandstand.
Some players liked to use AAB, while others played AABA as their chosen form for this tune.
Either way, it is a fun melody and chord progression that sits nicely on the guitar and provides some nice built-in rhythmic punches that can not only be used during the melody sections, but can bring some intensity and forward motion to the soloing as well.
Canto De Ossanha
This is another tune that has a modal first section followed by a tonal second section.
When playing it on a show, the guys I played with often treated it as we did "Berimbau," where the whole melody line was played and then the solos were played over the A section modal vamp.
With a very syncopated melody line during the A sections that leads into a more smooth melody line in the B section, this tune has everything as far as fun chords to blow over, memorable melody line and a tight groove that can push your solos into new and fun musical directions.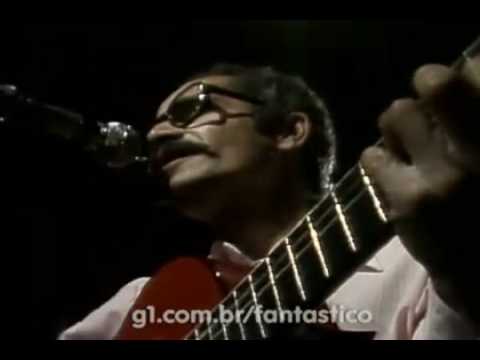 O Pato
If you are into Beobp and Bebop melodic lines than you'll dig that Brazilian tune as it has a tricky, fast-paced melody line that is not only tough to get down, but very fun to play once you have it under your fingers.
The chords are also very similar to "Take the A Train" during the A sections, so it's a fun tune to blow on as well with a nice mix of changes you've probably already checked out and some in the bridge that move in new and interesting directions.
Some folks take this tune at a slow to medium tempo. But, if you are looking for a fun closer to a set where you can raise the tempo and stretch out a bit, then try taking this tune to 250 or higher to provide for a crowd and band pleasing show-stopper.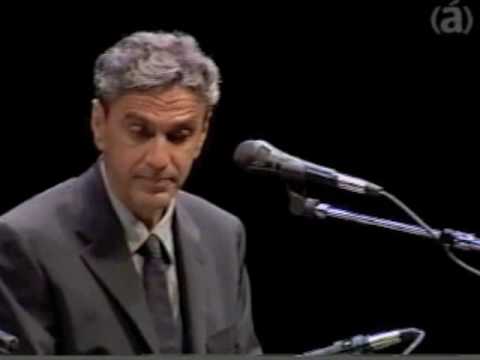 Samba de Verao
Though this tune may be better known to the average jazz guitarist than some of the others on this list, it's one that I don't think gets played enough as it's a fun tune to play with a very memorable melody line that sits nicely on the guitar.
Played at a laid-back tempo, this tune is ripe for a comping-melody style chord melody arrangement as you play the melody line and then comp 3rds and 7ths in between each phrase.
As well, there are some chords that move in unexpected directions, as there are with many Brazilian tunes, which can push you to explore new and different harmonic lines in your soloing and comping.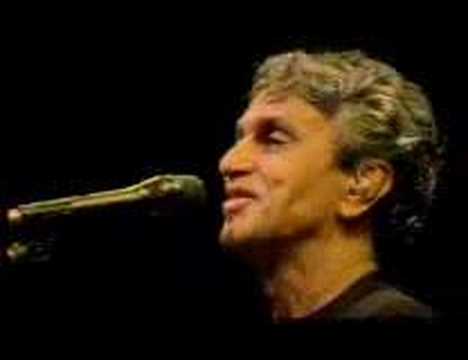 Deixa
One of my favorite melody lines from the Brazilian jazz genre, this haunting track always stuck in my mind for hours after a gig when we played it on the show.
The chords are fun to solo over, but for me it's the melody line that really draws me to this tune.
And if you check out the video below, you'll get a sense of the energy created in the percussion as the tune is propelled forward from the melody line to the solos and back again.
Besides, I could listen to Baden Powell play all day long, especially when he's letting loose on a grooving track such as this.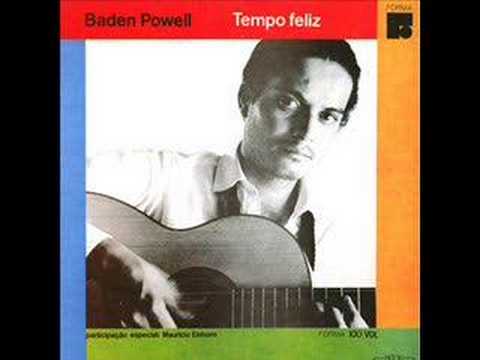 Influencia Do Jazz
The last tune on the list is one of my favorites to play, mostly because it is often played with a Samba groove during the first half of the tune and a jazz swing feel in the second half, mixing together two of my favorite time feels.
With a fun chord progression to blow over, and some nice rhythmic punches that drummers will usually pick up on and throw in behind the melody, and even the solos sometimes, this tune is a great way to bring Brazilian and jazz grooves together in your set list.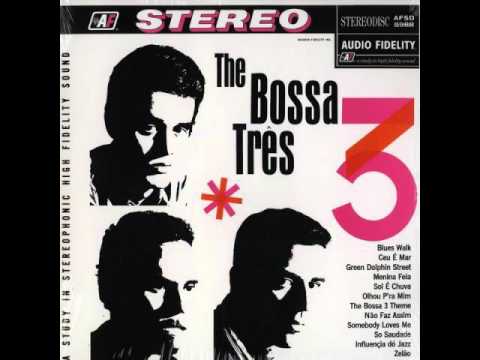 What is your favorite Brazilian Jazz tune to play? Share it in the comments section below.